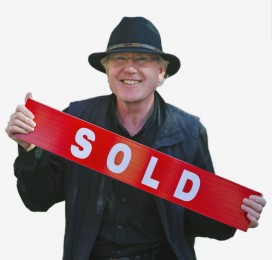 Specialty: Residential, Waterfront, Condo, Acreages, Building Lots.
Tom Whitfield RPF (Ret) has been a resident of Vancouver Island for about 20 years and has enjoyed a fascinating 30 year career as a professional forester. Now as a REALTOR, his personal enthusiasm, regional knowledge, and local service contacts facilitate an enjoyable home search and relocation for his clients. Tom excels at matching buyers needs with the best real estate available. He expertly introduces clients to their retirement dream home, vacation or investment property, a roomy home amenable to a young and growing family, or acreage on which to build. Tom is professional and performance-driven when assisting clients with buying and selling real estate.
As your local REALTOR, Tom Whitfield of RE/MAX Anchor Realty, Qualicum Beach, BC, is trustworthy, enthusiastic, a good negotiator, offers insightful market knowledge, attention to detail, timely response, exceptional service and a highly informative website. Come for the lifestyle and year-round gardening and golf !
Tom can also connect you with other real estate professionals who can assist you in relocating to and from other regions of Vancouver Island, Western Canada, across the country and even around the world.
He is a member of several community service organizations that includes a leadership role as Forest Commissioner of the local Heritage Forest, as President of the Brown Property Preservation Society of Qualicum Beach and as an organizer of Qualicum Beach Day, held each year in July. Tom is proud to serve the Nanoose Bay - Fairwinds - Parksville - Qualicum Beach - Bowser/Deep Bay region of southeastern Vancouver Island..."the most comfortable climate in the country" (according to Environment Canada).
Favourite Sayings:
Less is more.
Be a good citizen.
This too, shall pass.
2 ears, 1 mouth - listen.
You reap what you sow.
Be the straw that stirs the drink.
You never get a second chance to make a great first impression.
Be careful you don't squander your healthy retirement years...working !
Why Tom?
Tom's commitment to the local community is always on his mind. He is involved in the following worthy community causes: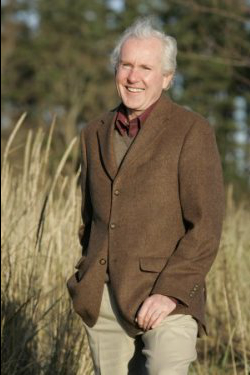 The Children's Miracle Network
Qualicum Beach Heritage Forest as Forest Commissioner
Brown Property Preservation Society as President
Organizing Select Committee for Qualicum Beach Day
Association of BC Forest Professionals
You can trust Tom to provide you with the best in community information and all your real estate needs! His extensive network of local service contacts is there for you to rely upon in helping you and your family settle into the community after you've inked the deal and have moved in.
Reliability, Trust, Knowledge
When showing real estate properties to clients, I will: LISTEN, LEARN and ASK QUESTIONS about YOUR needs. I call this TRAINING THE REALTOR. It isn't about me, it's about YOU.
Before focusing on specific real estate when starting out with new clients, it is best to let me show you the general region. It's a fairly large area extending from Nanoose Bay, Fairwinds, Parksville, Qualicum Beach, Bowser Deep Bay, Errington and Coombs. This tour can take a couple of hours. Together, we can narrow down which communities best suit your needs and then can focus more specifically on real estate properties.
During the real estate deal-making process, you will find me to be very thorough and detail oriented as, after all, this is a legal and large financial transaction. I'm a very good negotiator and work hard/smart to get you the best price and terms! I will strive to protect your needs, whether buying or selling and will always do the right thing for you, whatever that is. It's not about being meant to be. If we stay focused and work together, we can usually get a successful deal for you.
After the sale, I stay in touch by sending a bi-monthly newsletter to both current and past clients. The newsletter provides an up-to-date analysis of the real estate market. Past clients often like to stay informed about the real estate market, too. I also keep a list of the best local service contractors as, once you move here, you may want the name of a great plumber, gardener, painter, etc., rather than take a chance on using the yellow pages. If so, call me.
Since 2010, I have had a full-time, highly competent assistant. She looks after listing showing requests, website data entry, an extensive client database, professional photography, videos, open houses and keeps track of our ongoing sales. I can't efficiently do this all by myself. My time is best spent being face-to-face with buyers and sellers, tracking down leads and dealing with the myriad of situations that come up.
We have an excellent team of REALTORS at RE/MAX Anchor Realty. Even though we are competitors, we do think and act like a team. The REALTORS in this office are supportive and help each other as required. It's comforting to know that you don't have to watch your back with our team as, after all, income only comes from commission sales.
Before becoming a REALTOR, I spent 30 years in forestry. I got into the forestry scene in the 70's because I had a huge passion for the outdoors. I wanted to change things from the 'inside' and thought I needed to be part of the organization and work from the inside in order to hopefully affect meaningful change. It wasn't about making the most money, but rather it was about being kind of immersed in nature and being able to be a 'fixer.' I always thought foresters were either 'cutters' or 'growers'. I was a grower but did quite a bit on the cutting side, too. As an environmentalist, it doesn't have to be about preservation but can be about the wise use of resources. Forestry was a terrific career.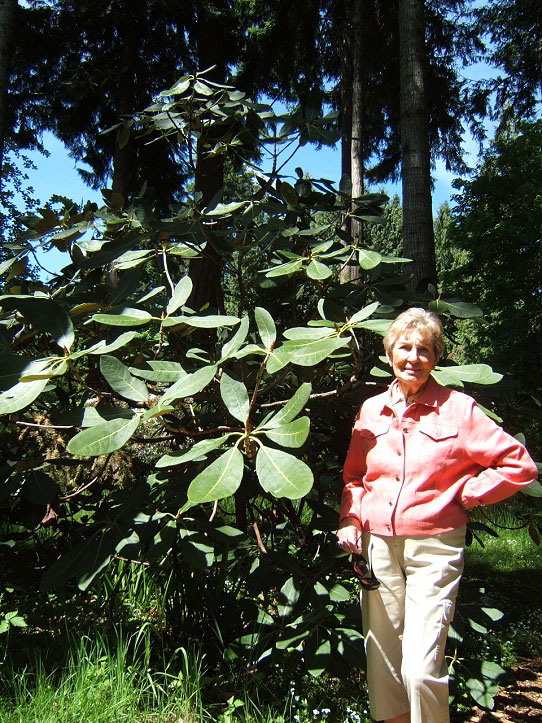 My Mom was my mentor and an inspiration.
My Mom had been a very successful realtor/broker owner in London, Ontario. She was my mentor and would always ask me "What did you sell today?" She was an inspiration to me.
I have been in the real estate business since 2005. My real estate sales are in the top few percent locally in terms of value and volume. I reached the RE/MAX Platinum sales level in 2011 during a fairly soft market. Hey, I must be doing something right!
I have lived in the Parksville - Qualicum Beach area since 1996. Before that, I worked and explored all over coastal BC on and off since 1978 and gained extensive knowledge of the West Coast.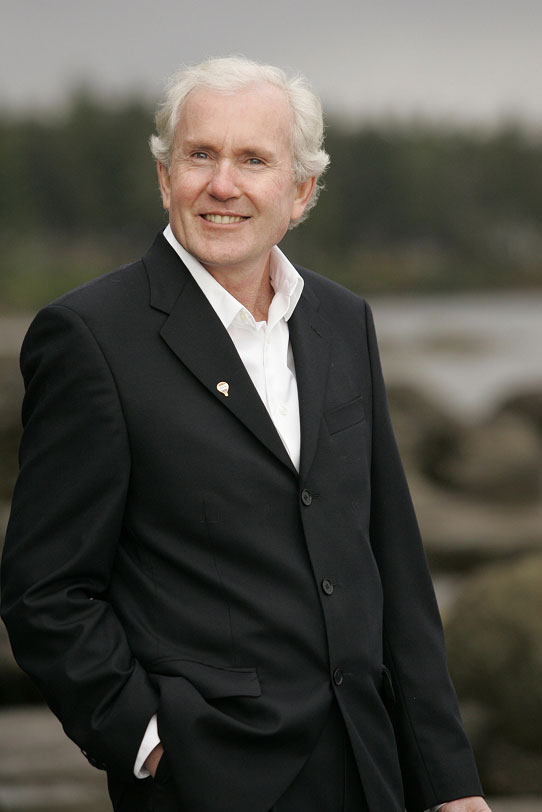 Tom Whitfield, Qualicum Beach REALTOR®
I have strong roots in the Qualicum Beach community. In 2012, I was part of a small group who organized the first ever Qualicum Beach Day - July 21st. It was a lot of work getting it started and hopefully it will be an annual event. My forestry background has been beneficial to the Town of Qualicum Beach as I've been a Commissioner to the Heritage Forest since 2009. This 50 acre old growth forested area was saved from development through the fund-raising volunteer efforts of the Brown Property Preservation Society (BPPS). I have been President since 2009.
Please refer to the Testimonials from My Clients and you will see that I am
Highly Recommended - Call Tom!
Browse My Real Estate Listings
Browse by Community
To see my real estate property listings for sale located in a particular community, click on one of these links:
Browse by Property Style
To see my real estate property listings of a particular style, click on one of these links:
Top of page