See RE/MAX real estate, waterfront, ocean view, homes, condos, land. RE/MAX Qualicum Beach and Parksville area real estate whether buying or selling contact your Qualicum Beach / Parksville BC real estate professional realtor.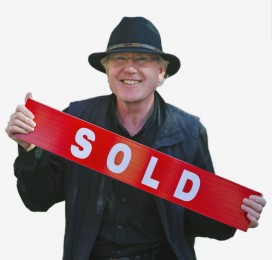 About Tom
Tom has lived in Qualicum Beach for over 20 years with another 10 years in various other communities on Vancouver Island.  Tom knows the region very well and can offer insight into great places to visit and explore.  After a terrific 30 year career in forestry, he then turned his attention to real estate at aged 50. Coming from a real estate family in southern Ontario with his Mom as a successful broker-owner and Dad as a Realtor too, Tom switched from forestry to real estate in 2005. The career move was to familiar and friendly territory.
Tom's personal enthusiasm, regional knowledge, and local service contacts facilitate an enjoyable home search and relocation for his clients. A great way to begin the home buying process is with what Tom calls the neighbourhood tour. He can show you points of interest along the way and describe the features of neighbourhoods that you might otherwise have missed. The idea is to initially determine which neighbourhoods best fit your needs. Once we have established where best suits your lifestyle, to then see which homes are available and which ones you may wish to view on subsequent days.
You will find that Tom excels at matching buyers needs with the best real estate available. He expertly introduces clients to their retirement dream home, vacation or investment property, a roomy home amenable to a young and growing family, or acreage on which to build. Tom is professional and performance-driven when assisting clients with buying and selling real estate. You will find Tom to be trustworthy, enthusiastic, a good negotiator, offers extensive market knowledge, attention to detail, timely response and offers exceptional personalized service. He also maintains an active referral network among other real estate professionals who can assist you in listing and selling your current home in order to relocate here. Just ask him about that.
He makes the most of technology plus uses innovative marketing techniques to get his listings SOLD such as: a top quality website, periodic newsletters to potential buyers worldwide, use of professional photography and video where appropriate as well as select print media advertising. This website attracts Buyers from all over the world.  Over 80% of potential Buyers start their search for real estate on the Internet and most often by using Google as their browser. Buyers often initially surf the net for 6 to 12 months before deciding where to live and who they want as a Realtor. This has quickly grown to be the best place to advertise. Local statistics show that only 2.6% of sales are generated by the print media. About 24,000 visitors from 80 countries worldwide visit this website annually. Inquiries come in from all over the world.
Tom's efficient assistant keeps things clicking! His contact database currently has hundreds of clients interested in Buying real estate and he stays in touch. Clients often remark about that. Timely response time means that Tom calls back usually within 20 minutes when paged to give answers/information. Clients really appreciate that. His personal commitment to remain focused on the details means you won't have unwanted surprises throughout the Buying process, during offer negotiations or afterwards to closing.
Tom's commitment to the local community is always on his mind. He is very involved in the Qualicum Beach community as the President of the Brown Property Preservation Society since 2008 and as a member of the Town's Heritage Forest Commission. This is a great way to offer his expertise in forest ecology and to help in the management of this 50 acre 'old growth' forest with its lovely walking trails set in the middle of the Town, for all to enjoy forever. By the way, this forest was going to be sold off to develop 110 building lots but the Society raised funds to purchase the lands and it was saved from development.
Tom also plays a leadership role as an organizer of our Qualicum Beach Day which has been held each year since 2012 on a Sunday afternoon in July at the lowest possible tide. The Beach Day focus is on environmental awareness and targets young kids. Offering about 35 events we get about 2,000 people out to enjoy the afternoon. Grandparents and their grandkids especially love it!
Come for the lifestyle, plus practically year-round gardening and golf! Enjoy the Qualicum Beach / Parksville area of southeastern Vancouver Island… "the most comfortable climate in Canada" according to Environment Canada due to its mild winters and warm summers. Our local climate is influenced by warm Pacific waters and we are in the lee of adjacent tall mountains. This gives our local region a significant rain-shadow effect. Tom believes that the Qualicum Beach / Parksville area of Vancouver Island is not only one of the best places to live in BC but in all of Canada!
Favourite Sayings:
Less is more.
Be a good citizen.
This too, shall pass.
You never get a second chance to make a great first impression.
Be careful you don't squander your healthy retirement years...working!
Please refer to the Testimonials from My Clients that attest to Tom's high level of service and client satisfaction.  Enthusiasm, capability and thoroughness don't go unnoticed. Call Tom!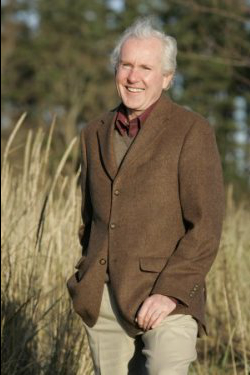 Call Tom today at (250) 951-4882 for professional real estate service in the Qualicum Beach area.
Browse My Real Estate Listings
To help you find the perfect new home, below are some links to additional listings pages for specific communities and for specific types of property.
Call Tom at (250) 951-4882 for additional information about any of the property listings.
Browse by Community
To see my real estate property listings for sale located in a particular community, click on one of these links:
Browse by Property Style
To see my real estate property listings of a particular style, click on one of these links:
Top of page