Local Real Estate News
Qualicum Beach Parksville Area Real Estate Market Summary October 2019 - Part 1
This is the Qualicum Beach Parksville Nanoose Bay Fairwinds & Area Real Estate Market Snapshot of Home Sales Pricing for October 2019 – Click for Part 2:
Market Stats
The real estate market in the Qualicum Beach Parksville area over the spring/summer/fall months has seen prices basically holding steady, with sales down a bit, it's taking a little longer to sell & the number of listings are up, compared to last year. Yet it is interesting to note that about 20% of homes sell in the first week and about 45% within one month. The number of homes sold by the listing broker is down to 22% due to the new real estate rules which do not allow "double ending". Of the 663 single family homes that sold locally in the first 10 months of 2019, 60% sold for between $400K to $700K making that price range the majority of sales.
Over the past year, the real estate market has 'levelled out' in terms of pricing and has become more of a balanced market. At least for now, gone are the double digit price increases & unsettling multiple offers that we saw during 2015 – 2018. When all single family sales are combined during the previous 12 month period, as of October, sale pricing is down slightly by 2% to about $606K from about $615K. Note that it was in July of last year that single family home sale prices began to 'level out' and hold steady.
Locally, this is a small real estate market in a great locale.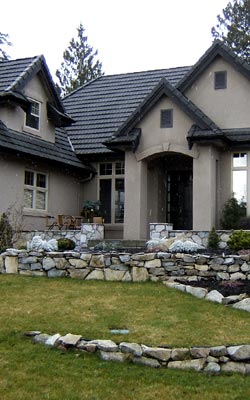 There is no Market News this time. Please check back soon.