Nanaimo is about 110 kilometres northwest of Victoria, and 55 kilometres west of Vancouver, separated by the Strait of Georgia. The city of about 92,000 inhabitants (according to the 2016 census) is linked to Vancouver via the Horseshoe Bay and Tsawwassen BC Ferry terminals. Nanaimo is a gateway (ie. known as the Hub City) to many other destinations on Vancouver Island and the Gulf Islands. The airport with numerous connections is located just south of the city in Cassidy.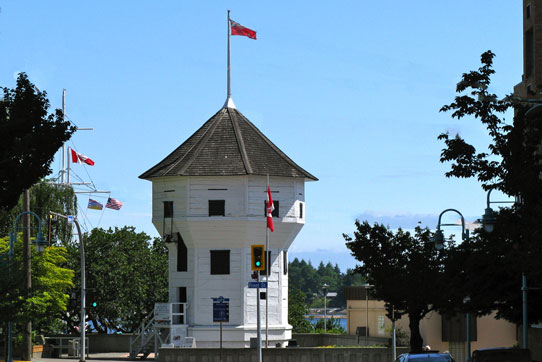 The famous Bastion jail in downtown Nanaimo was built between 1853-1855. The Bastion is the only known remaining freestanding tower structure built by the original Hudson's Bay Company.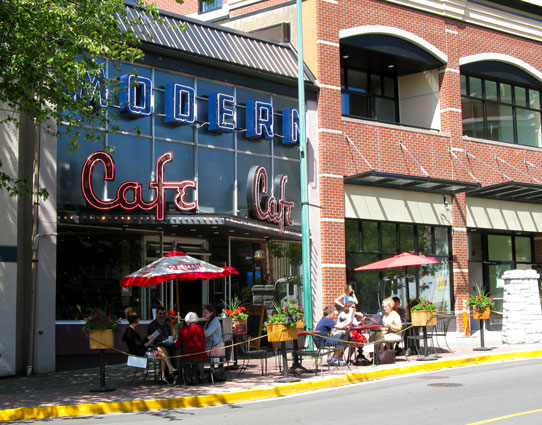 The Modern Café restaurant in downtown Nanaimo.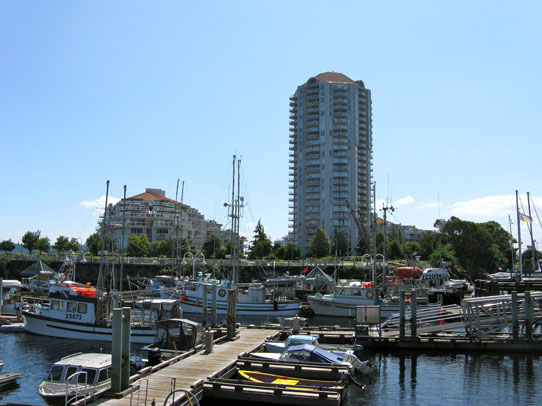 The Nanaimo harbour and the Cameron Island condominiums.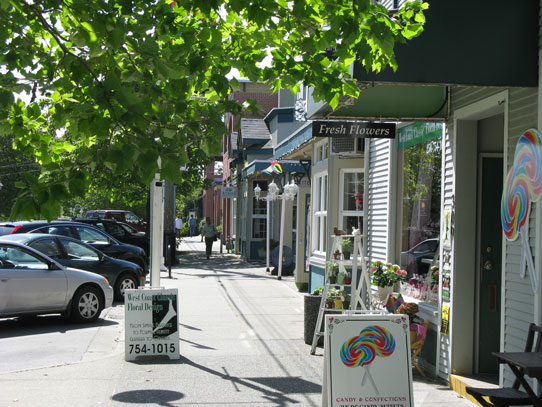 Unique Nanaimo boutique shops in the downtown core.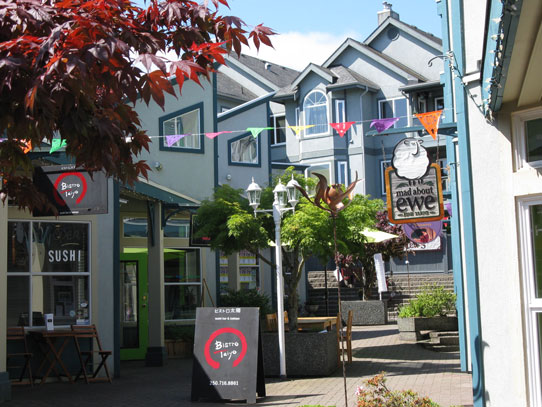 Nanaimo's Fitzwilliam Street is in the city's Old Quarter district and features many unique shops.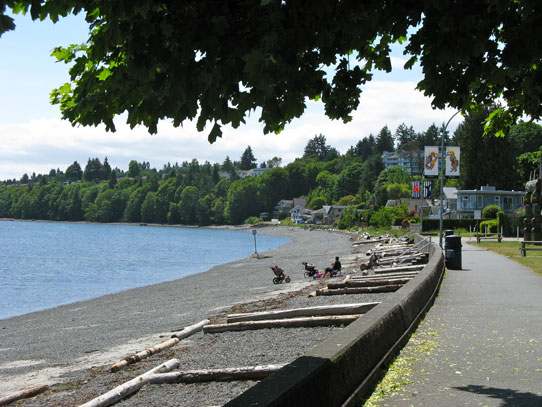 A family enjoys the late spring sunshine on Departure Bay beach, in Nanaimo's central area.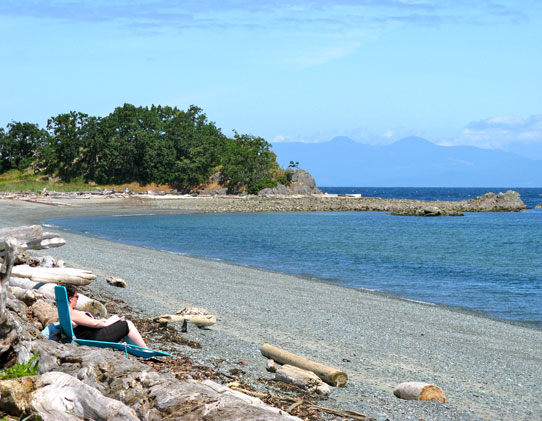 Piper's Lagoon beach is a popular recreation area in Nanaimo with great views of the Coast Mountain range.
Browse My Real Estate Listings
Browse by Community
To see my real estate property listings for sale located in a particular community, click on one of these links:
Browse by Property Style
To see my real estate property listings of a particular style, click on one of these links:
Top of page