About the Area's Ocean View Real Estate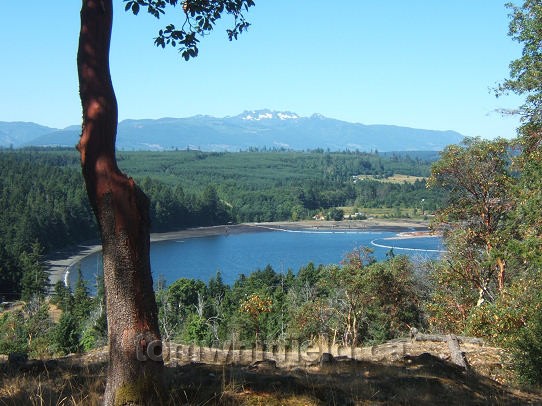 Ocean view looking across Northwest Bay to Mount Arrowsmith – more about Parksville
Ocean view real estate in the Qualicum Beach/Parksville area is often the most sought after category. However, a very good ocean view may add as much as $100K to $150K to the asking purchase price.
Living a little ways away from the seashore here is still pretty great though as there are public access paths all along the shores of eastern Vancouver Island.
Read more about the area's ocean view real estate.
Displaying 12 Oceanside Ocean View Listings
| | |
| --- | --- |
| Location: | Qualicum Beach |
| MLS №: | 457777 |
| Type: | Single Family |
| Style: | Rancher |
| Bedrooms: | 4 |
| Bathrooms: | 2 |
| Parking: | Carport - Single, Garage - Single |
| Size: | 2,270 sqft |
| | |
| --- | --- |
| Location: | Qualicum Beach |
| MLS №: | 460604 |
| Type: | Condo/Strata |
| Style: | Apartment |
| Strata Fees: | $422 |
| Bedrooms: | 2 |
| Bathrooms: | 1 |
| Parking: | Other, Visitor Parking |
| Size: | 1,024 sqft |

Didn't find what you were looking for?
Contact me
for an enhanced listings search.
AVAILABLE
24
HOURS
About the Area's Ocean View Real Estate (continued)
You are never very far from the beach when living here! However, if you can afford it, with a bit of slope and/or height to the topography, you can get spectacular panoramic viewscapes overlooking the Strait of Georgia with its many islands and the snow-capped Coast Mountains as a backdrop along mainland BC.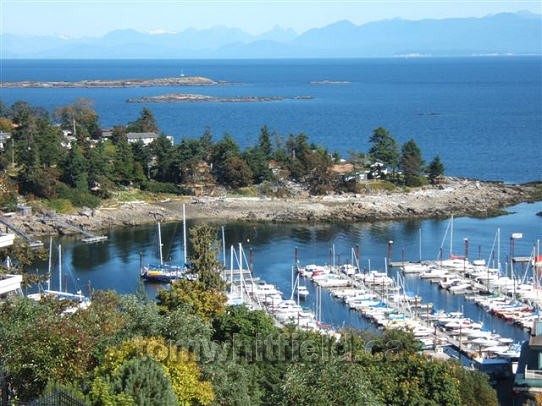 Ocean View overlooking Schooner Cove Marina in Fairwinds at Nanoose Bay, BC.
The three best sandy beaches on the east side of the island are right here, namely: Qualicum beach, Parksville beach and Rathtrevor beach. So even if your new home doesn't include a great ocean view, you can get out on those beaches at low tide and walk for miles...at no cost to you!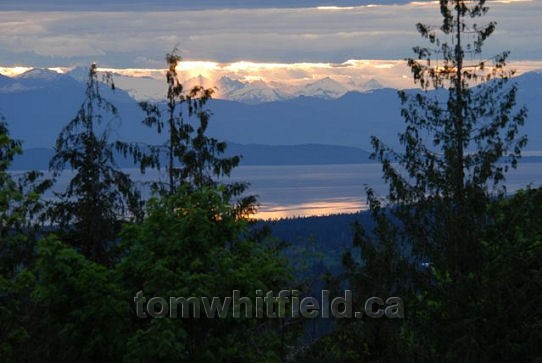 Ocean View looking across the Strait of Georgia to the mainland mountains from the Little Qualicum River Estates development.
The Home Buying Process in Plain English
Below, I've outlined the buying process steps. I can offer you an enjoyable, informative, no pressure buying experience and introduction to the area.
1

Set-up Initial Meeting Appointment

To set-up a meeting to review suitable property listings, call my office, toll-free, at 1-800-668-3622 or my direct number (250) 752-2588. Or, if you prefer, use the Quick Contact form below to let me know that you would like to take a closer look at properties in the area.
2

Review of Candidate Listings

At our first meeting, we will sit down together at the RE/MAX Anchor Realty office computer and carefully go over listings that suit your needs to produce a list of homes that you want to tour in-person. If you're coming to the area from out-of-town, I can advise on hotels and things to do and see.
3

Booking of Home Tours

I will book appointments and make any other preparations necessary for us to visit each of your selected listings for an in-person home tour. I will provide you with my Buyers Guide, plus local and regional publications to help you make the most of the up-coming home tours.
4

In-person Home Tours

Next, we'll visit each of your selected listings for an in-person tour. This may take 1 to 3 days to see all the homes you want to. A maximum of about 6 homes per day is advisable (more than that and things can get a bit overwhelming). We want you to enjoy your visit as it's important for you to have time to get out and look around at what will be your new home area.
5

Narrow Down the List to the Best Property

As we look at each home, I'll ask you to rate each home on a scale of 1 to 4 (1 being best). We drop the 3s and 4s and go back a second or third time to look at the 1s and 2s. Eventually narrowing down the options to select the property that best suits your needs.
6

Making a Successful Offer

Once we have

successfully negotiated

an offer on the home, I will:
Recommend reputable home inspectors
Obtain all charges on title from the BC Land Titles office if necessary
If applicable, obtain all strata documents for the past 2 years from Strata Management
Obtain a Plot Plan or legal Site Survey from the vendor's Realtor
Obtain the Property Disclosure Statement document from the vendor's Realtor
Recommend lenders and make arrangements to meet Mortgage Financial advisors
Recommend a Lawyer to review documents if required
Facilitate conversations and/or meetings with builders or contractors if required
Also, I will
carefully
go over all documents with you and endeavour to
obtain answers
to all questions and get you
headed in the right direction
.
Top of page
---
Click here to read the Homebuyers' Road Map document, or click anywhere on the Homebuyer's Road Map image below.
Top of page
---
RE
/
MAX
Anchor Realty
At RE/MAX Anchor in Qualicum Beach, our full-time REALTORS® have the highest number of sales per REALTOR® when compared to our local competition.
Outstanding Agents...Outstanding Results.
MY CONTACT INFO
Tom Whitfield
Phone:
(250) 951-4882
Fax:
(250) 752-3649
Evening Pager:
1-800-668-3622
(after 7:00 PM)
RE/MAX Anchor Realty
113 West 2nd Avenue
Qualicum Beach, BC
Canada   V9K 1T5
Top of page
---
Browse My Real Estate Listings
To help you find the perfect new home, below are some links to additional listings pages for specific communities and for specific types of property.
Call Tom at (250) 951-4882 for additional information about any of the property listings.
Browse by Community
To see my real estate property listings for sale located in a particular community, click on one of these links:
Browse by Property Style
To see my real estate property listings of a particular style, click on one of these links:
Top of page